---
03 september 2019 · News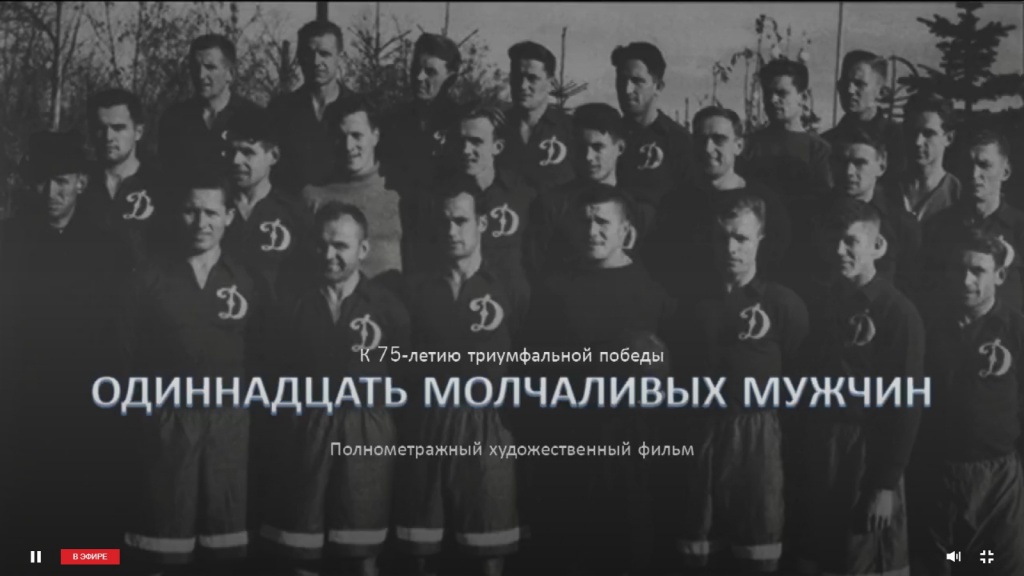 Alexey Pimanov's film of the Pimanov & Partners company became one of the films that won the pitching of the Cinema Foundation of Russia. "Eleven silent men" is dedicated to the legendary tour of the Soviet football team Dynamo in Great Britain in 1945. The 'ancestors' of football looked down on non-professional Soviet players - locksmiths and plumbers from who saw the ball just between their work shifts.

"This is one of the greatest events in the history of Soviet and Russian football. Soviet cinemas have been spinning a documentary about it for a year, " director and producer Alexey Pimanov says. - There is no politics in the script; there are a lot of kindness, humor, drama, and, of course, football in it. We will show the story of how well two peoples treated each other in 1945."

"I formed a special cast for a very long time, they all know how to play football for real. This will be the first shooting when they will work without stuntmen. I hope that it will be real football and not the falsity. You know, the actor's head, and the legs of a stuntman, " Pimanov emphasized.

That game in 1945 ended with a score of 19: 9 in favor of the Moscow Dynamo. After that, the boys in Britain began to draw the letter "D" on their T-shirts and imagine themselves Soviet football players.
"We need to shoot football very well. We took 20 shooting days to football. We have a match with Arsenal and we have a match with Chelsea in our script, " Alexey Pimanov revealed some details of the future picture.

The authors of the script are Oleg and Vladimir Presnyakovs, who worked on such films as "Depicting a victim", "Day D", "Lost Place" and others. GM Production actor Dmitry Kozelsky will play coach of Chelsea Billy Birrell.

Filming will take place in three cities: Moscow, London and St. Petersburg. The premiere is scheduled for late 2020 and will be timed to the 75th anniversary of the historic event.