---
15 october 2019 · News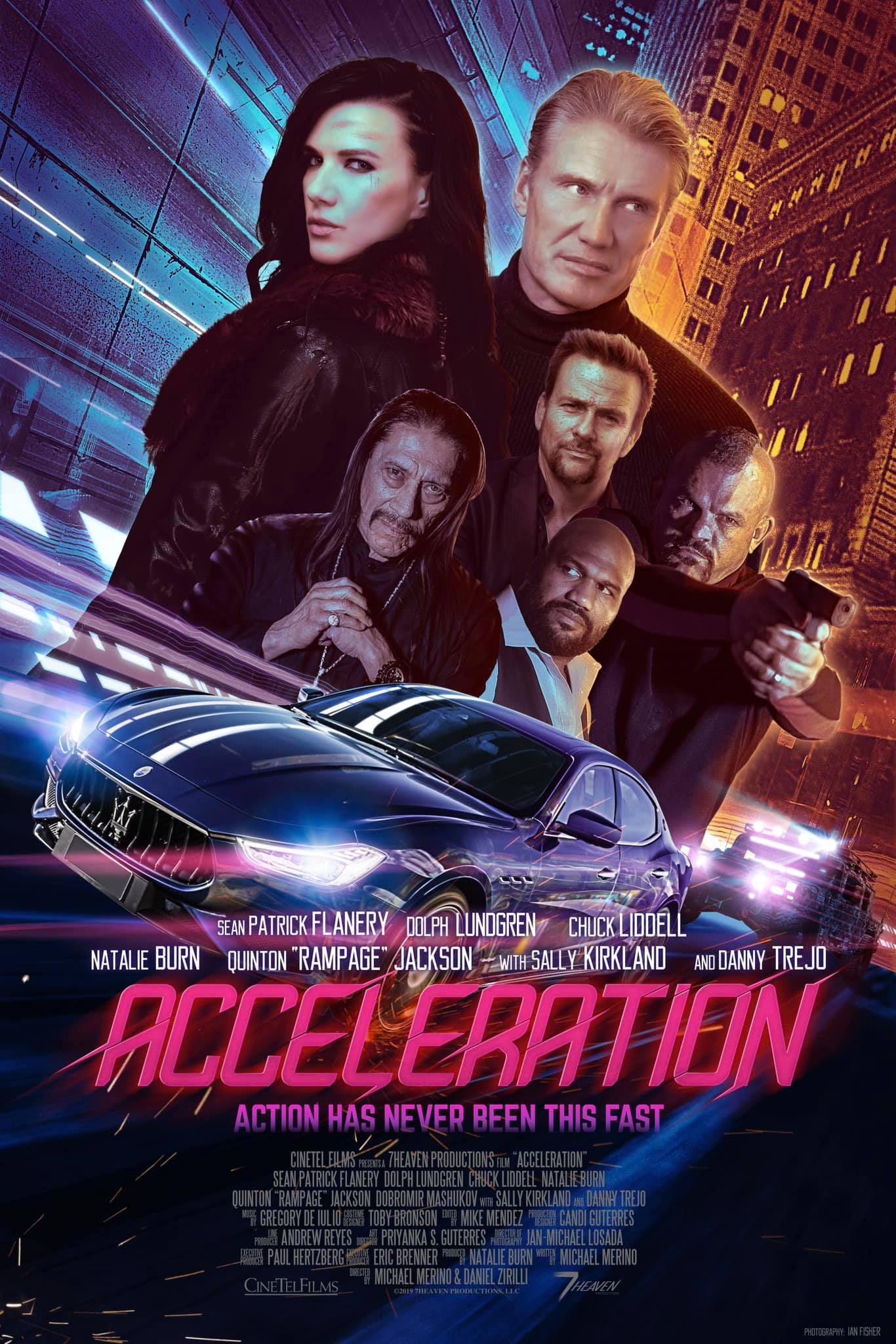 The premiere of the movie "Acceleration" will take place in selected theatres and cinemas in the States starting November 8. In addition to starring in the film, Natalie Burn also headed up producing duties through her company, 7Heaven Productions. Sean Patrick Flanery, Dolph Lundgren, Danny Trejo and other famous Hollywood actors took part in the movie.

"Natalie Burn is a rising and accomplished name in the business today, who we'll be seeing more of in the coming years",- said Sean Malloy in one of his podcasts.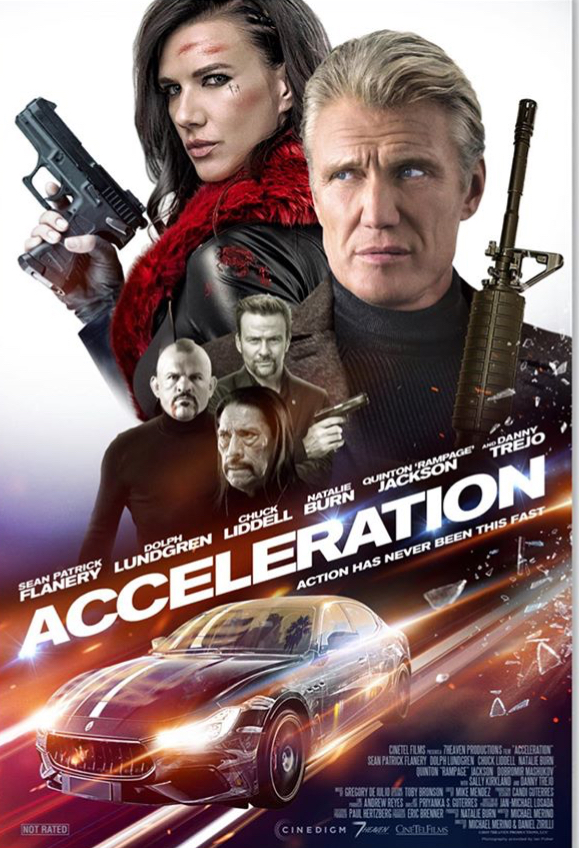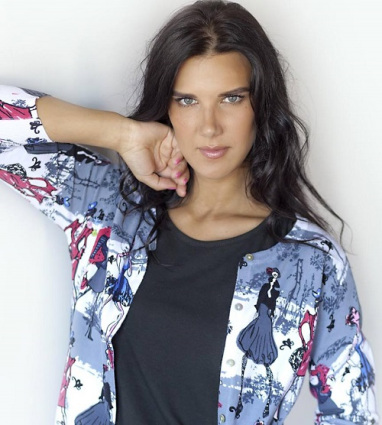 Vladik Zorich (Dolph Lundgren), crime lord whose tentacles permeate the underbelly of a seedy Los Angeles as he deals in guns, gambling, drugs and skin trafficking, finds himself double-crossed by his most trusted operative Rhona Zyocki (Natalie Burn). Vladik's propensity for power, control, and violence drives him to kidnap Rhona's young son, forcing Rhona to participate in a planned elimination of Vladik's enemies and identities. As her son's life hangs in the balance, Rhona struggles to find and kill Vladik's most violent and twisted foes and regain valuable goods and information, all in one fateful night. To keep her on a short leash, Vladik sets out the 'rules' to his 'game' and overseas Rhona's every move as she navigates the darkened streets of Los Angeles. However, Vladik underestimates the power of a mother's love, and finds himself losing control as his devious plan slowly unravels.
The premiere will take place in the States on November 8! It is worth watching!