Andrew Nesterenko and Ekaterina Steblina found themselves in the Ministry of Advanced Planning
---
25 march 2020 · News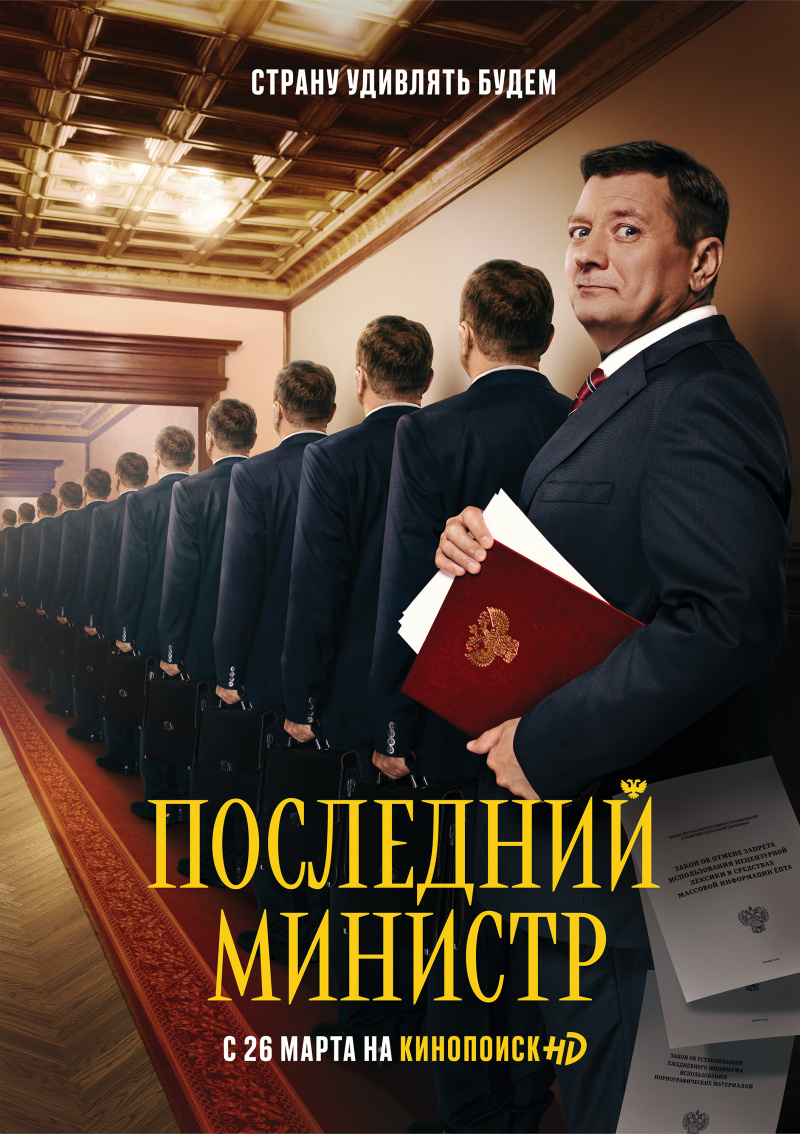 The new comedy TV series "The Last Minister" will be released on March 26 at Kinopoisk HD. It will tell about the work of the fictitious Ministry of Advanced Planning.
The producer of the series is Alexander Tsekalo, the director and screenwriter is Roman Volobuev. In the role of the minister - Jan Tsapnik, in the role of the first deputy - Olga Sutulova. We will see our actors in the series as well - Andrew Nesterenko and Ekaterina Steblina.
In the center of the plot is an active loser who received the post of minister. No one could think that the appointed person was not going to sit still and really wants to change people's lives for the better. To do this, he, together with the team, begins to actively promote his own initiatives. However the initiatives are not always reasonable and the result is extremely unpredictable.