Teaser of the film by Danila Kozlovsky "Chernobyl. Abyss' released. Ravshana Kurkova will play one of the main roles.
---
27 march 2020 · News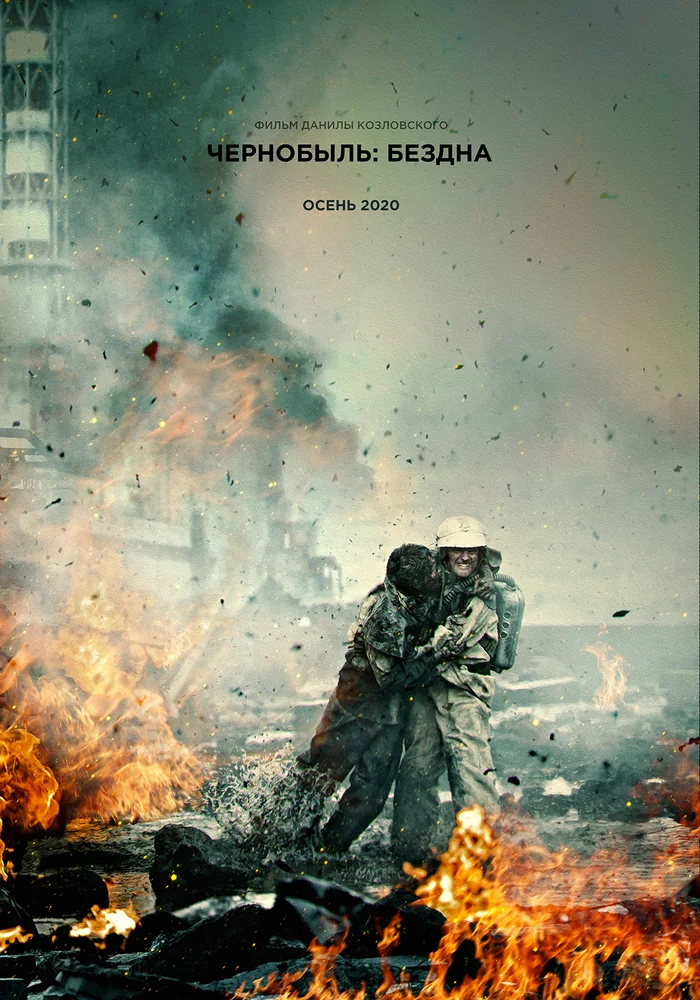 The disaster film "Chernobyl. The Abyss" (previously "When the Storks Fell") is Danila Kozlovsky's new directorial work. Ravshana Kurkova will play one of the main roles in the film. Also, the film starred Danila Kozlovsky, Oksana Akinshina, Arthur Beschastny, Nikolai Kozak, Philip Avdeev, Igor Chernevich, Anton Schwartz, Andrei Archakov, Samvel Tadevosyan, Dmitry Beseda and others.
Work on the picture started at a time when the theme of the Chernobyl tragedy came to the fore after the premiere of the Chernobyl series on the HBO channel. The story of the film is based on real events and begins two weeks after the first explosion - the threat of a second, even more powerful explosion looms over Chernobyl ...

The molten mass of the active zone of the fourth power unit is more likely to burn concrete slabs and fall into a pool that contains thousands of tons of charged water radiation, which would lead to an explosion of incredible power. The main character of the film, firefighter Alexey, a petty speculator and hangman, enlisted as a volunteer to get a three-room apartment in the Crimea, which could help melt the heart of hairdresser Olga. Together with him, engineer Valery and military diver Boris agree to go under the reactor. There is practically no time for training, so those in charge are quickly developing a plan. Alexey decides to warn Olya, but cannot reach her, and therefore escapes to Pripyat. There he learns that Olga's son seems to have been irradiated. To save them, Alex send Olga with her son to Kiev, and returns to the station.
The release is scheduled for October 8, 2020.