---
10 april 2020 · News
The short 'Remote work' was shot in Moscow - the first film about self-isolation during the coronavirus pandemic. The scenes were filmed remotely through Zoom application. The film is directed by Aksinya Gog. In March of this year, she released her five-hour film about the Hermitage, shot in one take on the iPhone 11 Pro Max. The main roles were played by: Svetlana Kamynina, Aglaya Tarasova, Alexandra Revenko, Boris Dergachev, Artyom Tkachenko.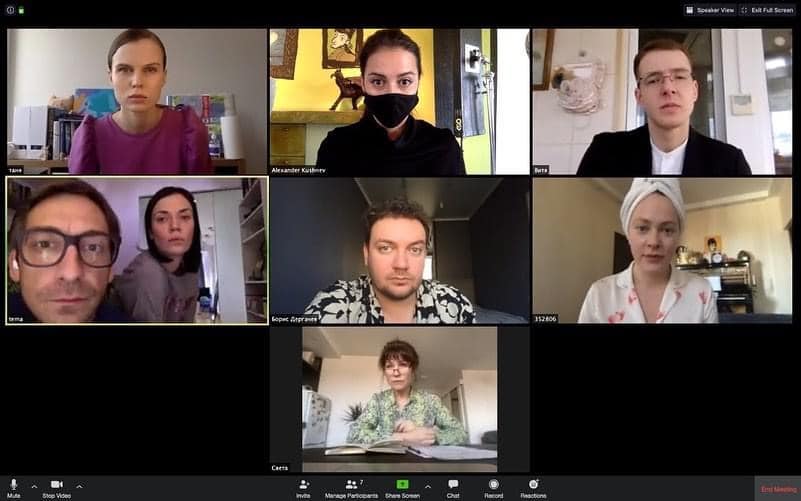 The story focuses on a routine morning meeting, which, at the insistence of the boss, was hold in the Zoom application. The woman at the head of the company is not particularly serious about the coronavirus pandemic, so she is trying hard to force her subordinates to work hard even in conditions of forced home isolation. And all would be fine, but people who suddenly find themselves in such a stressful situation will now have to find a balance between work and personal life.
'Remote work' became the first winner of Timur Bekmambetov's 'Quarantine Stories' project, a competition of films about virtual activity of people in a pandemic, told in Screenlife format, when the film takes place on a computer or phone screen, and the elements of the heroes' virtual activity are calls, chats, files and browser history - become full-fledged actors.
The release of the film will take place on screenlifer.com.