---
29 december 2020 · News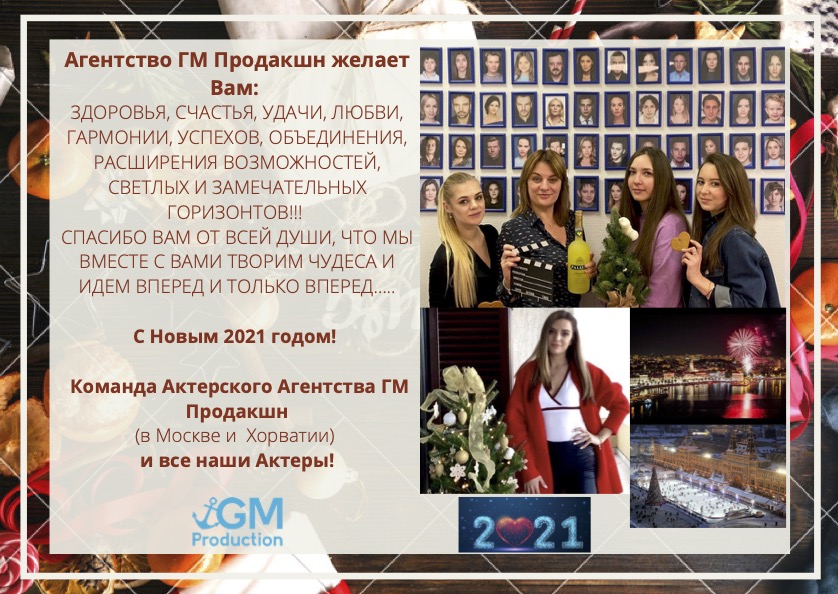 Dear beloved colleagues from Russia, Europe, United States and all over the world,
This year has been difficult for all of us! It was full of tests, preparing us for the new changes on our Planet…
Even though these changes came with restrictions, including limitations of warmth and happiness in face-to-face communications without masks, without hugs, closure of projects and borders etc... we all still found solutions to these problems, became more patient, wise, strong and we started cherishing each other and simple human companionship, we take delight in each victory and build foundations for new projects and goals…
May all of it unite us into a power of light, kindness, creativity, happiness, luck and success!!!
From the bottom of our hearts we wish you Happy New Year 2021!
Let the New Year bring us all health, happiness and all the best, most wonderful and beautiful!
WITH SINCERE LOVE AND GRATITUDE,
GORDANA, TINA AND THE WHOLE GM PRODUCTION TEAM IN RUSSIA & CROATIA
❤