The 14th edition of Eurasia International Film Festival will be held on 1 – 7 July 2018 in Astana
---
02 july 2018 · News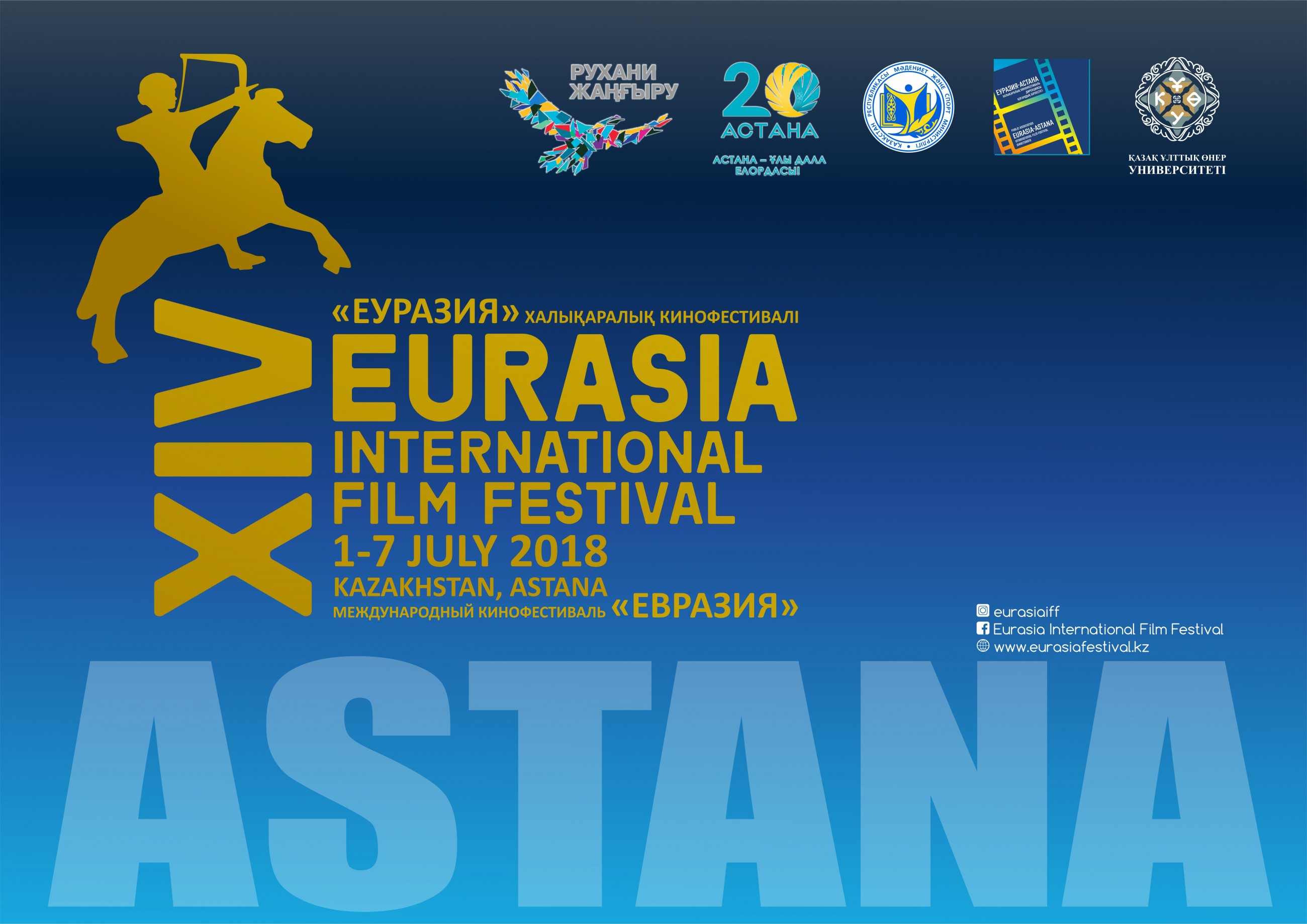 The Opening Ceremony of the 14th edition of Eurasia International Film Festival was held in Kazakhstan July 2.
Since 1998 the Eurasia International Film Festival has been making an invaluable contribution to the development and distribution of Kazakh and Asian films in the international arena building the platform for successful cooperation between Asia and Europe.
The Kazakh Minister of Culture and Sports Arystanbek Mukhamediuly said that Kazakh cinematography is flourishing more than ever.
Rich history and experience of the countries of the Central Asian region will be reflected in the films, presented in the festival's competition. For example, the movie 'Amre' released in spring takes part in the Official Competition. The story tells about Amre Kashaubaev's life. He was the first to present to a European audience the vocal performing art of the Kazakhs and the national instrument, the dombra, at the World Musical Competition during EXPO 1925 in Paris. There, the 36-year-old singer, as member of the Soviet delegation, created furore and won a silver medal. The leading role played GM actor Sanjar Madi. On his Instagram Sanjar shared photos from the Opening Ceremony.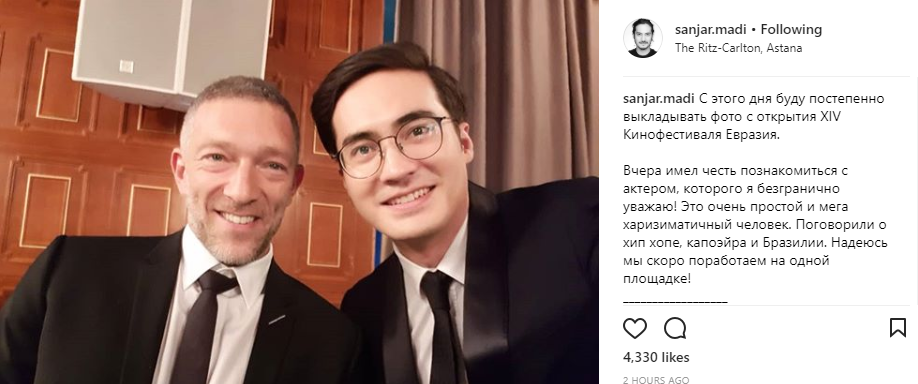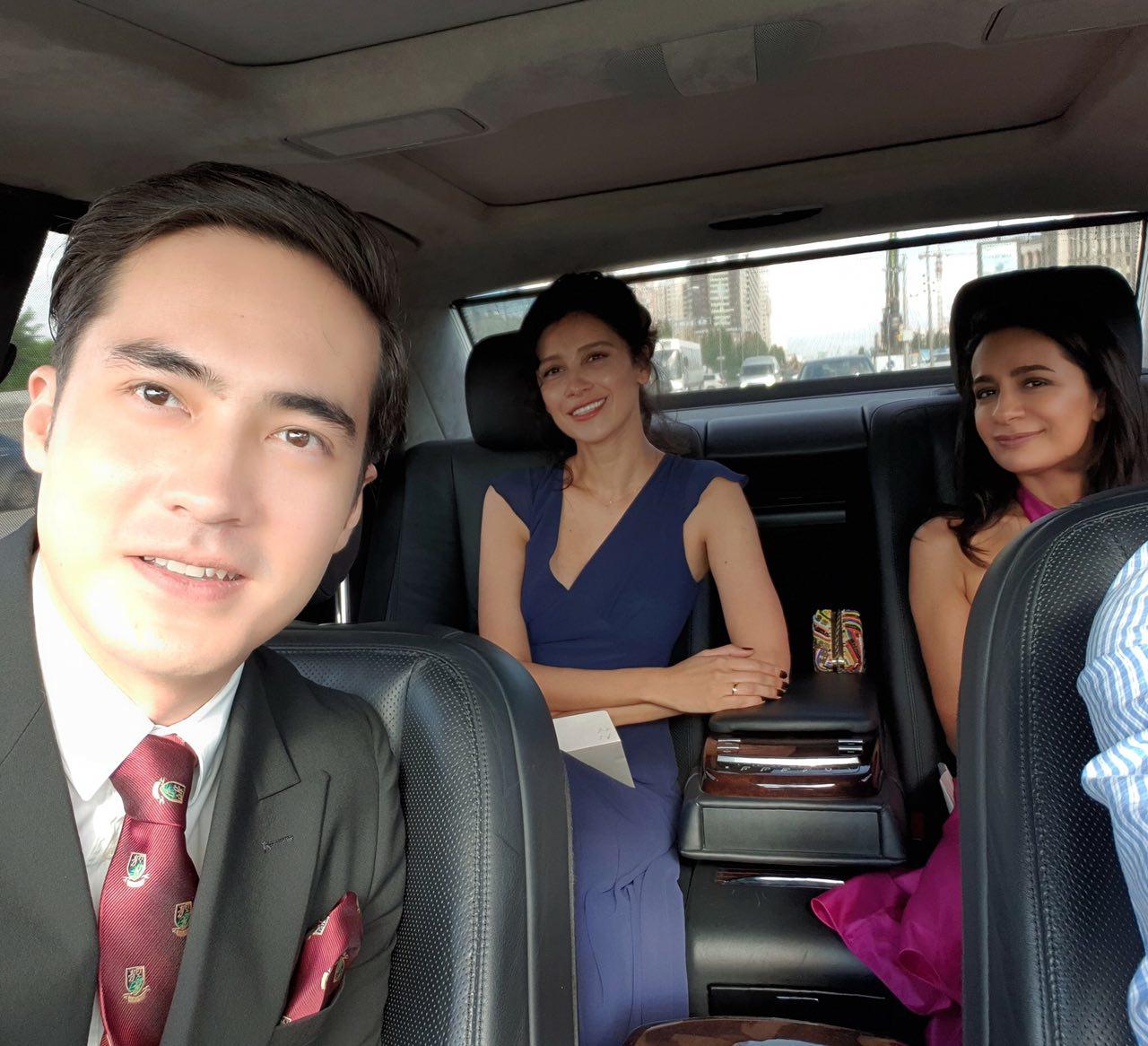 Ravshana Kurkova, a GM actress, was also invited to the festival as a special guest.