---
31 january 2022 · News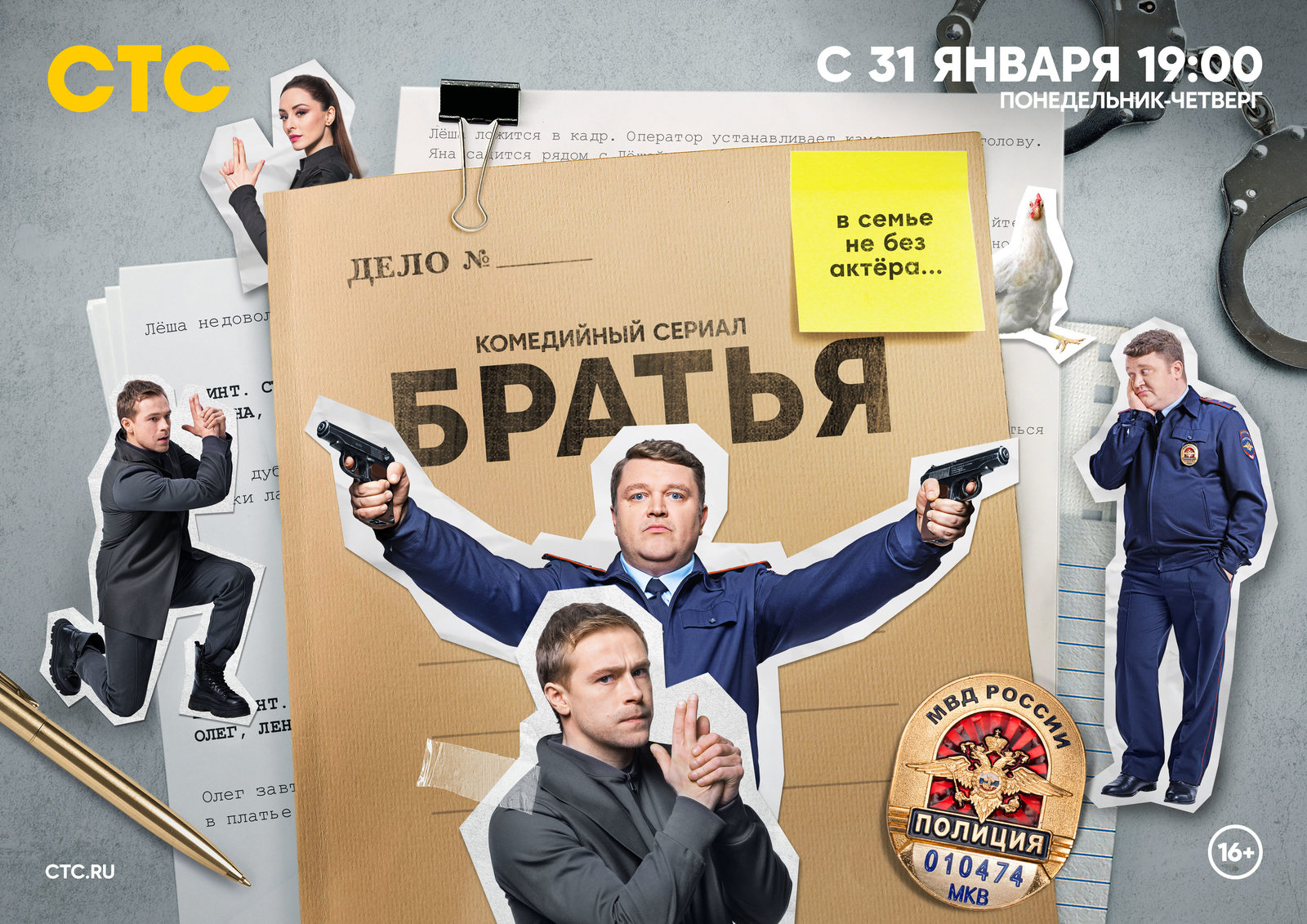 The premiere of the new project of the author of "Policeman from Rublyovka" Ilya Kulikov will take place on January 31 on the STS channel. The comedy series "Brothers" will tell about the contrast between the real work of a police officer and its cinematic incarnation. The series features our actors Sergey Taktarov, Stepan Sereda and Evgenia Akhremenko.
The heroes of the film, as the name implies, were brothers - Oleg and Lesha. Oleg works as an operative, and Lesha plays a policeman, starring in the series "Falcon" as Major Sokolov. The series with shootouts and dashing chases is shown on TV in the evenings, and all the relatives and friends of the brothers are crazy about the hero Lesha. But Oleg is furious, because the actor borrowed all the best for his star character not from anyone, but from him.
After the TV premiere, the series will be released in the more.tv online cinema.