---
01 august 2018 · News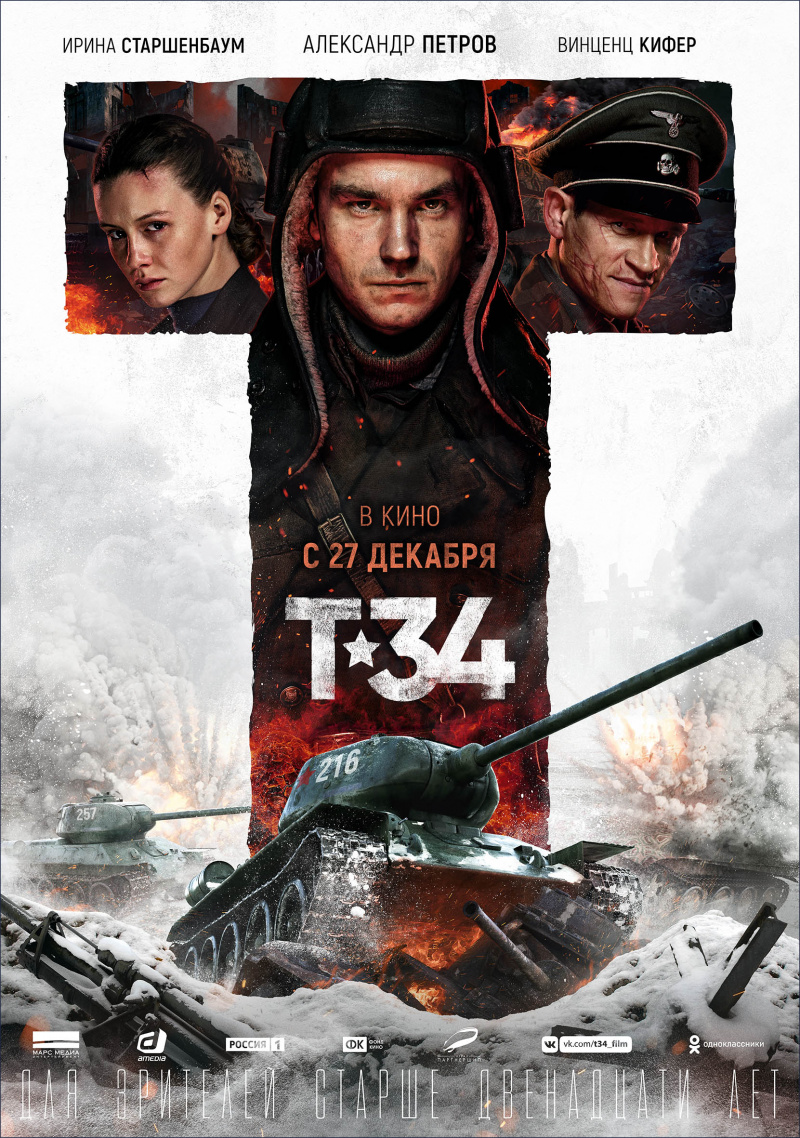 Recently a new trailer of the feature film 'T-34' directed by Alexey Sidorov was released.
Our agency provided consulting services for the project, hiring German actors for the movie.
The leading role of the German tank ace Klaus Jager was played by Vinzenz Kiefer and supporting roles were played by Joshua Grothe, Dirc Simpson, Chris Urban, Christoph Glaubacker, Mike Davis and Robinson Reichel.
The story takes place during the times of the World War II.
A captive young Russian soldier Ivushkin finally decides to escape. He gathers allies to defy German tank aces. For love and homeland he is determined to make it to the end.
One can see the battle between the German tank ace and the captured cadet in cinemas starting December 27th, 2018.