The premiere of the melodrama "Former Lovers" starring Maria Dmitrieva took place on "Domashny" Channel
---
13 april 2023 · News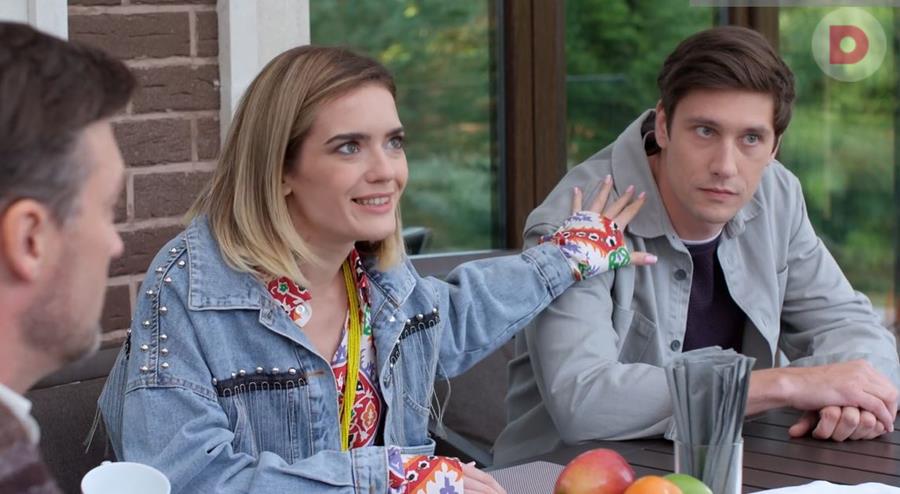 The premiere of the four-episode melodrama by Evgenia Yustus "Former Lovers" with Maria Dmitrieva in one of the main roles took place on April 12, on channel Domashnyy. The actress told us about what kind of heroine she had to play in the new project:
"My Irka is a spoiled girl who has everything - rich parents, clothes, cars, boys, but lacks the most important thing - understanding and support from loved ones. She is afraid to look inside herself, because it is lonely there. And it is this fear of loneliness and this pain that push her to rash acts, which she later regrets. All people are toys for her, the only way to communicate is manipulation, her life credo is: "no emotions - no pain." The only thing that can help her is to look inside herself and accept the darkest sides of her soul."
According to the plot, Sveta and Andrey were considered an ideal couple, but after the second year at the University they broke up as enemies. Eight years later, the former lovers meet again. Now Sveta is the civil wife of a major businessman, in a month they have a wedding, and Andrey is the boyfriend of the businessman's daughter from his first marriage. But the family idyll does not add up, suddenly young people realize that they still have feelings for each other. In addition, no one knows that Andrey did not appear in this family by chance.