---
19 april 2019 · News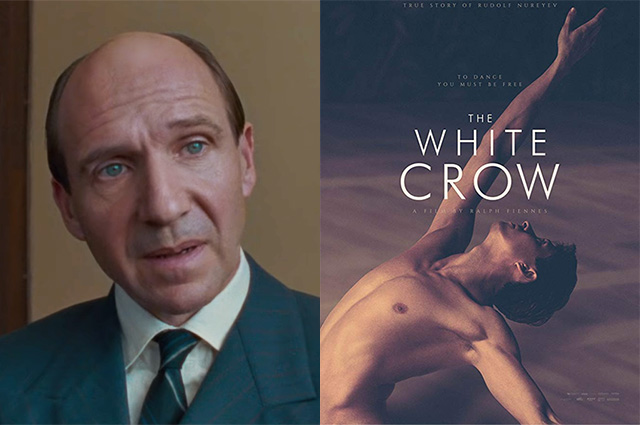 Ravshana Kurkova, Oleg Ivenko, Elena Trepetova and Chulpan Hamatova played in the Ralph Fiennes's movie the "White Crow". The "White Crow" - is a movie about Rudolph Nureev and his destiny. The movie premiere will take place on the 19th of April 2019.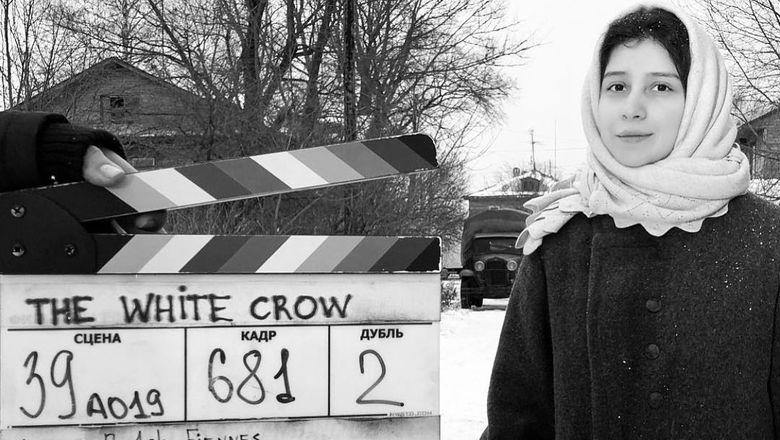 British actor and director Ralph Fiennes presented his new movie the "White Crow" on the 40 Cairo International Film Festival. Fiennes really wanted Russian directors to come to his premiere – they arrived to Cairo at the same time to participate in the programme "Russian Cinema Focus". An interesting fact to mention is that Ralph Fiennes actively promotes Russian culture around the globe. Fiennes believes, that artists from Russia are absolutely stunning. Particularly he stresses many talented ballet artists of the USSR times. In the movie Fiennes speaks Russian very well, you could barely hear the accent.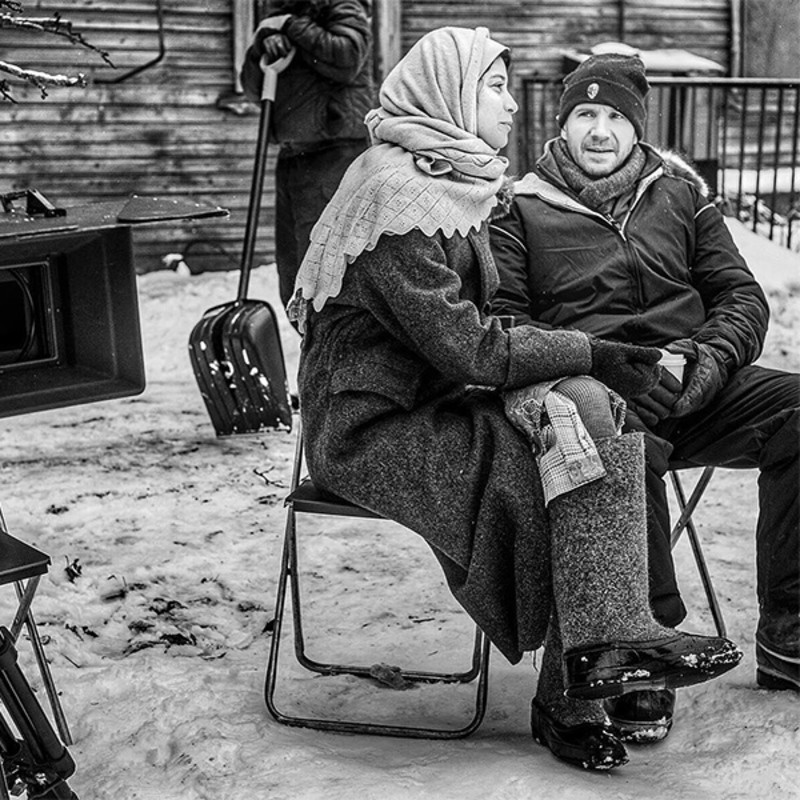 Moreover, when Fiennes came to the Ivan Urgant's Show he also spoke in Russian. The connection between Ralph and Russia was born, when Ralph came to USSR in 1987 and visited Mayakovsky Theatre. He got inspired by the theatrical culture in Russia. Then Ralph visited Russia once again in the nineties. Later on Fiennes got to meet Russian famous actress Vera Glagoleva at the Plos Film Festival. Consequently, Glagoleva invited Fiennes to play Onegin in Russia.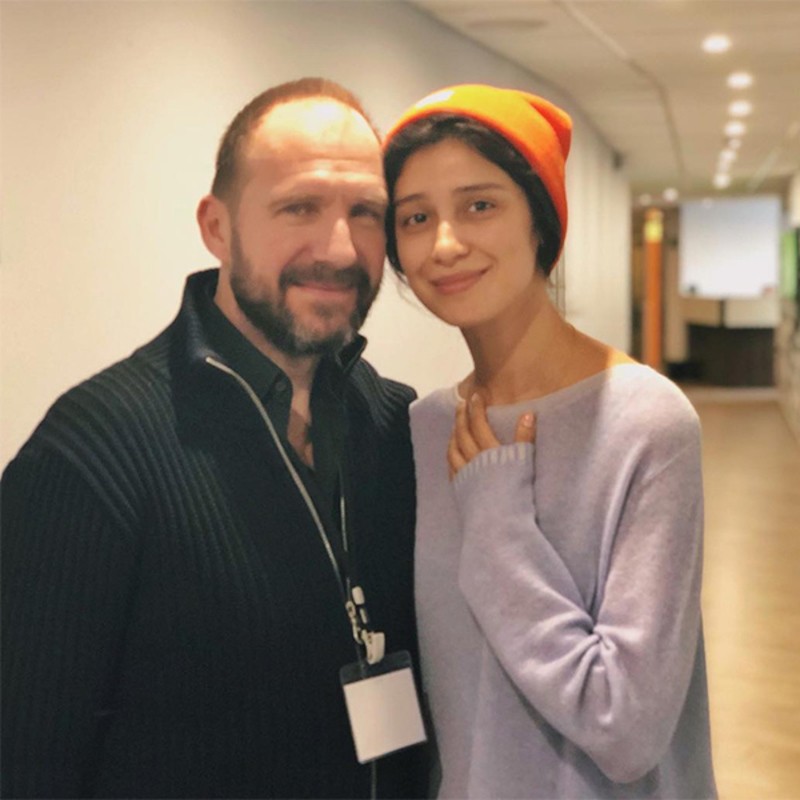 The "White Crow" – is a biography of a legendary dancer Rudolph Nureev. It starts describing his young years and ends with his tour in France, when he requested political asylum in the West. The soloist of the Tatar Academic Theatre of Ballet and Opera Oleg Ivenko played Rudolph Nureev. Oleg indeed looks like Rudolph. Despite the fact, that Oleg is a gifted dancer here he faced a new challenge: how to be an actor. What can we say, as a genuinely talented person Oleg dealt with the task successfully.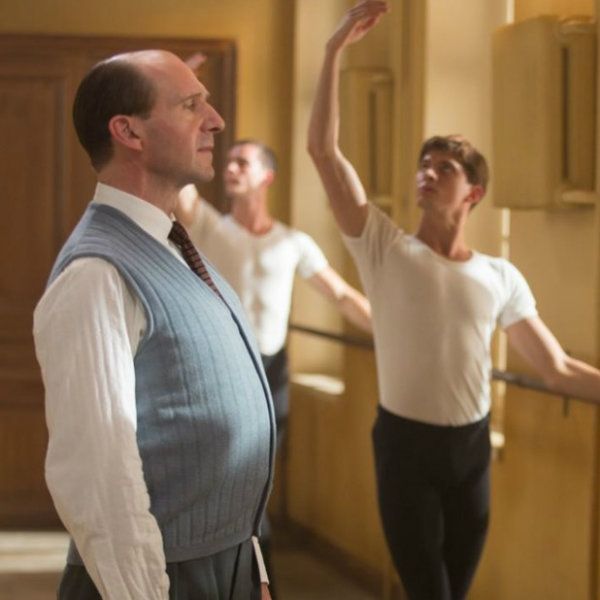 Fiennes plays Rudolph's teacher in the Lenningrad Choreographical School of Alexander Pushkin. As Fiennes explains: "My Pushkin – is not a famous Russian poet, he is a teacher of Vaganov Choreographical School. His other famous student was Mikhail Baryshnkikov".
Sergey Polunin played Rudolph's friend and opponent at the same time, who committed suicide in 1977. Andrey Urgant played principal of the school and Nadezhda Markina played governmental official, who attempted to calm down Nureev and persuade him to go back home.
Ravshana Kurkova played Rudolph's mother. Chulpan Hamatova absolutely fearlessly played Kseniya, who was Pushkin's wife. Kseniya is – a mature woman and a caring wife, who attempts to seduce young student of her husband. Pushkin sees it all and somehow accepts it, simultaneously starting an intimate relationship with a young man. There is a short episode in the "White Crow", where the two lovers lie together in bed and then the young lover of Nureev appears completely naked. It seems, that this short nude episode slows down the premiere of the movie in Russia.
After the Kirov's ballet French tour, the team may no longer proceed with the tour. Nureev is requested to return back home, where he'll be imprisoned. One of the key and most dramatic moments of the movie takes place in the airport of Paris, where Nureev was placed under control of French policemen. He had merely 45 minutes to decide whether he will return back to USSR or will stay in Paris and will never see his mother ever again.
Director Fiennes appears here relatively constrained, where for some reason he did not go into details of why Nureev decided not to return back home. This is quiet untypical for a Western director of our time, especially given the fact, that freedom lies in the base-foundation of the storyline. It may rather seem as a work of Soviet director, who is constrained by various ethical or moral boundaries.