---
10 october 2019 · News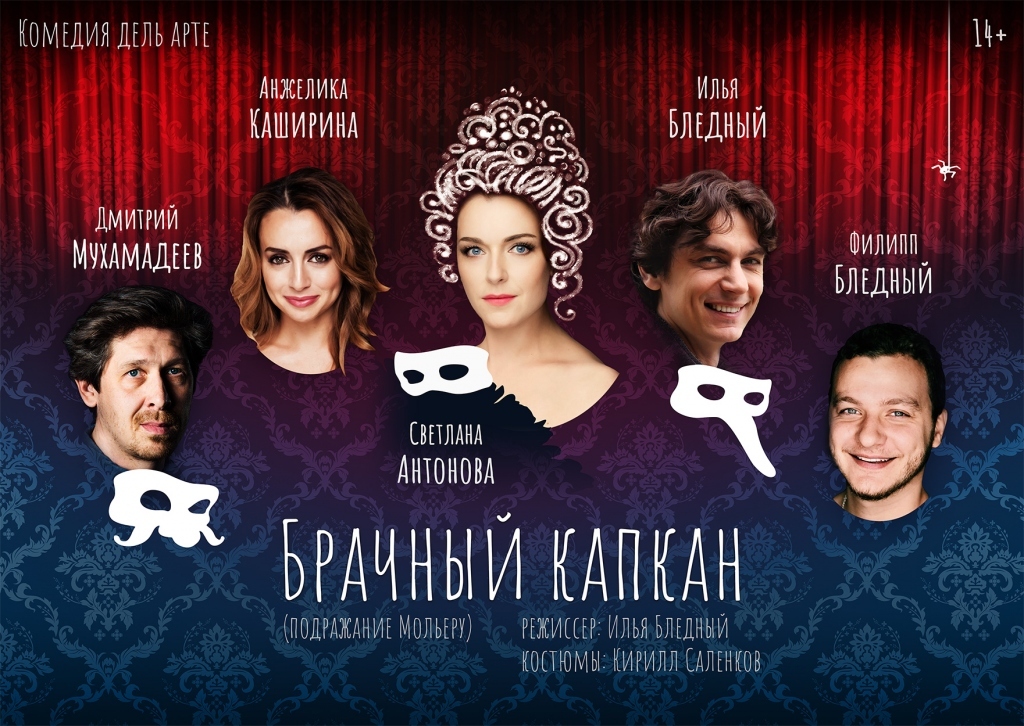 "The Marriage Trap" is a poetic arrangement of the classic Moliere's play by Ilya Bledny. Togeher with Ilya, who staged the play, two actors of our agency - Svetlana Antonova and Dmitry Mukhamadeev also participate in the play, as well as Filip Bledny and Angelika Kashirina. We talked with Ilya to find out how the idea of ​​writing a play originated and how the work on the play went.

How did you come up with the idea of ​​staging the play "The Marriage Trap"?
The idea of ​​staging the play arose many years ago after reading a short one-act play by Moliere, "Le Mariage forcé". Moliere wrote this play as a libretto for ballet - the whole story is 20 pages long.
I dreamed not about ballet, but about a performance in the style of сommedia dell'arte. There were a lot of characters in the play and the idea was to play them with a small number of actors. In our performance 5 actors play 10 characters. Additionally the same actors play artists of the old nomadic troupe which means 5 more roles and 15 in total.
There was no lack of images. It only remained to write a play where these characters would succeed each other in the right order, where there would be a lot of humor and a sense of modernity. Although Moliere's theme is eternal: money, betrayal, unequal marriages, intrigues and their consequences, - in our time it is all very important.
But I wanted it to be poetry as well. And now, taking the plot of Moliere and his rhythmic and poetic stanza as a basis for three months I wrote an original play based on Moliere's "Le Mariage forcé" in his style. Our performance is called "The Wedding Trap".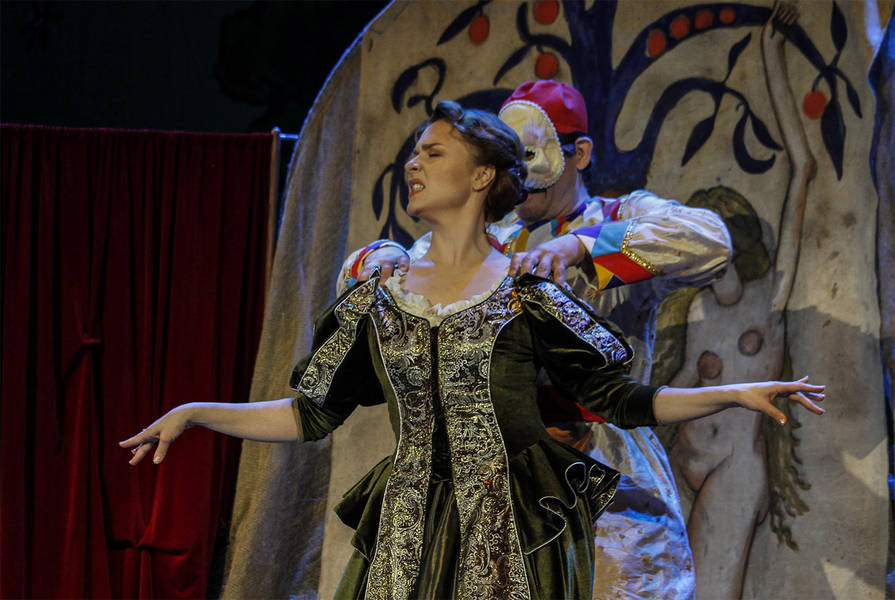 Share the memorable stories that happened while working on the play?
We rehearsed all summer and this was perhaps the most wonderful period of work! The team we selected was excellent - everyone wanted, everyone was on fire, everyone liked the story and the material.
They improvised a lot which is why there was always a sense of novelty and freedom, while del arte is a very complex genre with very strict laws in which it is impossible to exist for 50 or even 80 percent of its capabilities. Just one hundred percent! Full concentration! I wanted to combine two genres - Italian del arte and our theatrical school! To breathe the Vakhtang soul into the form of the Italian theater so to speak! And all this in imitation of Moliere! Impossible? Maybe. But I think we did it!
Does directing play a big role in your life?
I always understood that an actor is not only a tool in the hands of a director, it is both a co-author and a creator. And over the years, my chest of ideas and fantasies has been filled to the brim. Then I realized that it was time for me to share my vision of the theater with other actors. Here I was lucky, like-minded people surrounded me and we spoke the same language. Therefore, the performance turned out exactly as it was intended.
Would you like to film your play?
Regarding the film adaptation, I can only say that this is a very interesting idea. And it could turn out very funny and unusual.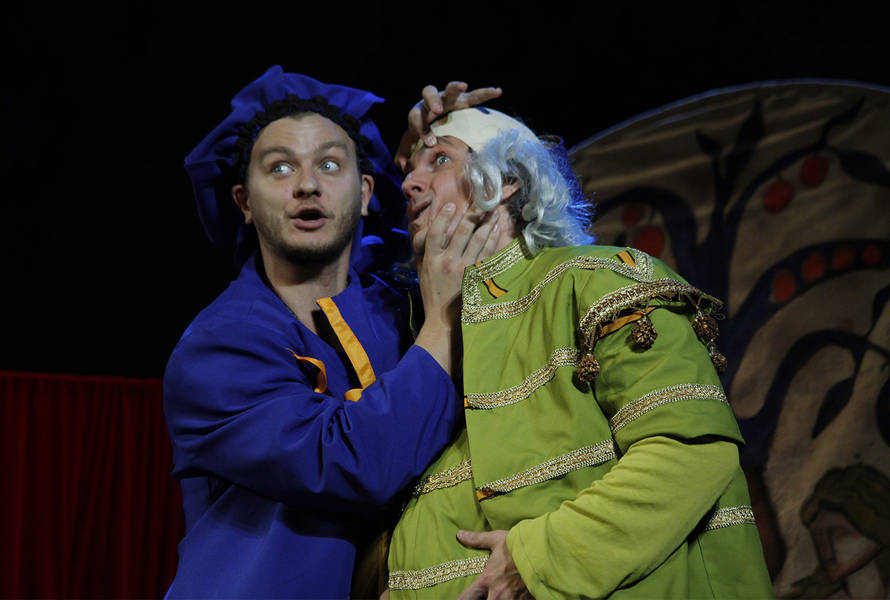 What, for you personally, is the play's uniqueness? Why should viewers go to "The Marriage Trap"? When are you planning a tour?
Negotiations on tours are underway. Perhaps this winter our performance will go on a journey.
First of all it is interesting to see,, secondly, it is poetry, and thirdly, it is funny and easy! Just come to enjoy and appreciate how genres, drama schools and traditions combine together.
Favorite line of the play?
It is impossible to choose a favorite line, you understand. Let the viewer do it! And if someone leaves the play and repeats, for example, "the wick is still burning, and it's very bright, it doesn't smoke", then this will be the best reward for me and for everyone who is involved in our performance!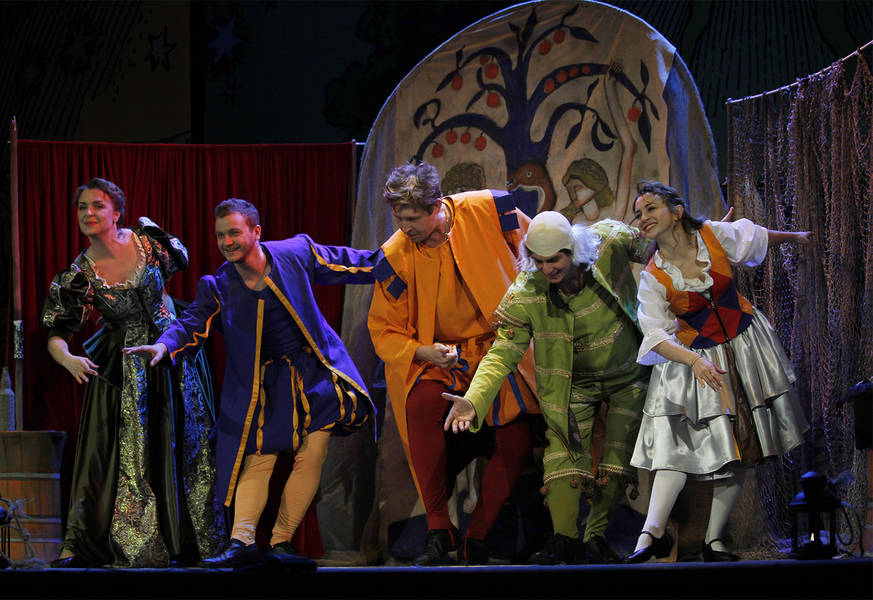 An elderly prosperous city dweller Sganarelle is going to marry the young beauty Dorin. For a girl, this is a marriage of convenience, she is in love with a young doctor. Sganarelle is not stupid and realizes this; he is trying to get advice from various authorities in the field of marriage and human relations: philosophers, fortunetellers and a medic. Sganarelle decides to abandon the marriage, but the bride's family forces him to marry.