---
30 november 2020 · News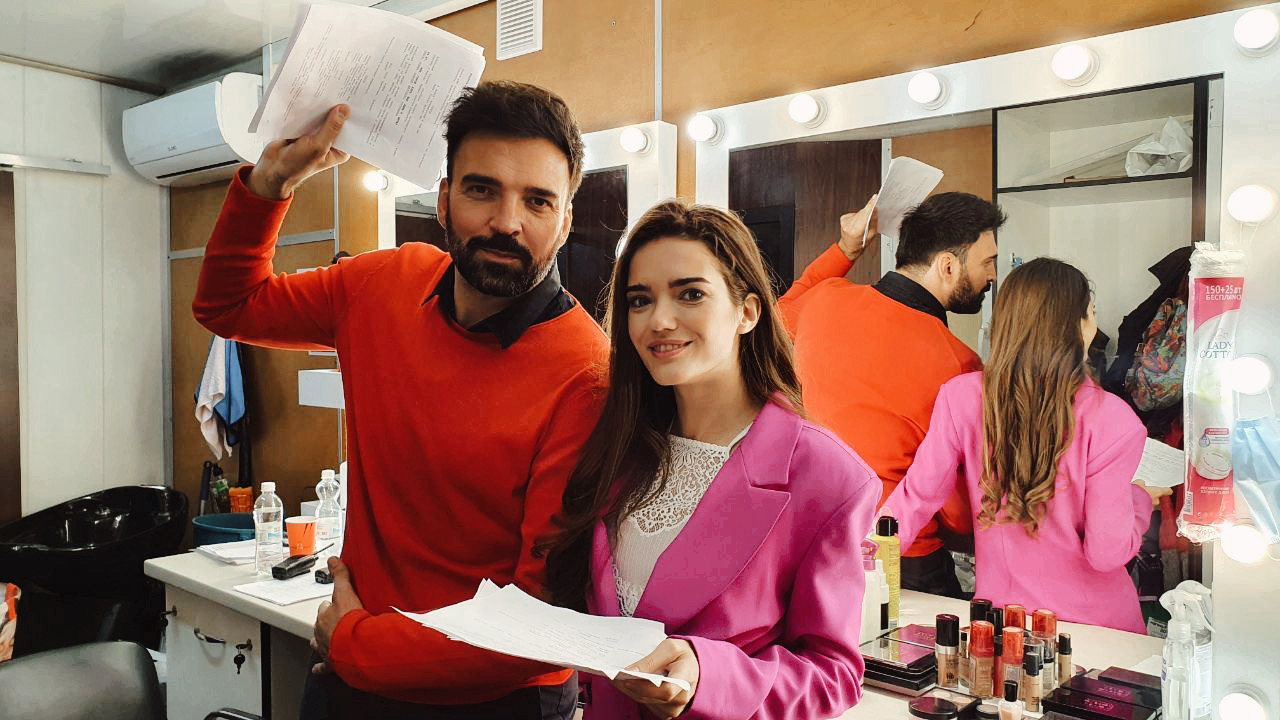 The shooting of 16-episode melodrama directed by Alexandr Mokhov "Without You" is underway in Kyiv, Ukraine. The viewers will see an intricate and interesting plot and a wonderful ensemble cast. The main roles are played by the actors of our agency: Ivan Bosiljcic and Maria Dmitrieva.
Ivan Bosiljcic, already being a popular actor in his homeland in Serbia, became known to the Russian audience thanks to his role in the TV series "Hotel" Russia ", which was followed by two other large-scale projects of Russian production - the series "Casanova in Russia "and "The Russian Slave " which will be released next year.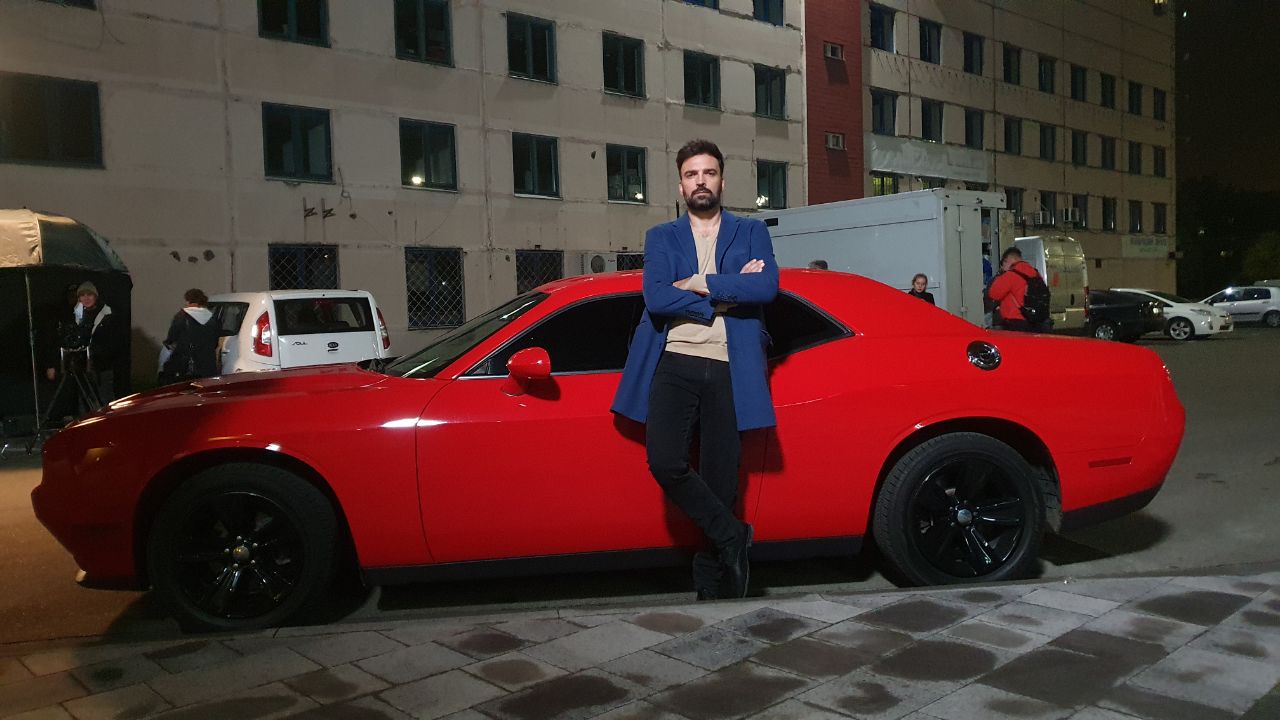 Another leading role went to Maria Dmitrieva. This is her first role in big cinema and immediately the main one! We decided to ask Masha about her impressions of the filming and at the same time introduce you to the new actress of our agency. Her heroine's name is Olesya, she is an assistant investigator.
What were your expectations of the project? Has anything changed in terms of attitude / sense of self, if you take the very beginning and the moment when you have already crossed the equator of the filming process?
You know, oddly enough, there was no excitement even on the first day of shooting, despite the insanely fast pace of filming (this is understandable, you need to have time to shoot so much material in a short time). I remember the director greeted me with the phrase: "Masha, hello, I'm the director and this is our cameraman - and as if joking - you have to love him to have beautiful long shots". And we started filming right away.
Now, when the equator has passed, I can understand the director at once, from a half-glance, but, of course, it took time to get used to it, to feel each other, to put our filming locomotive on the right track.
Those times at the beginning hardened me, I found a comfortable resource state for myself, and I radically changed and grew significantly as an actress in just a few weeks. I am very grateful to Alexander Mokhov for this. He sculpts a wonderful figure out of me - a professional in the field as if cutting off all unnecessary and superfluous. I feel the rapid growth not only as an actress, but also as a person.
How do you like the cast? The film crew?
The cast is amazing! I gain experience from the mastodons of theater and cinema every day, I work with famous artists: Larisa Udovichenko, Sergey Veksler, Ivan Bosiljcic, Vera Shpak, Alexander Konstantinov and others.
It is insanely inspiring - sitting in the dressing room like this, repeating the text or just talking to those whom I could only see on TV before. This is not only a great honor, but also a great responsibility - if someone sags (in terms of energy, performance or presentation), the play of all actors in the frame loses the necessary degree.
Our film crew are just monsters - in the good sense of the word. Professionally, quickly, clearly - only in such a rhythm can you shoot insanely diverse and rich material. You will see the result yourself.
The funniest moment on set?
One of my partners in this project is Ivan Bosilchic, a wonderful Serbian artist, for whom Russian is a foreign language. Naturally, some words are difficult for him, because he simply does not know them. I try to help, understand and get into the situation, but sometimes it's so funny that it's hard to resist. In one of our scenes we had a dialogue. Imagine this tense moment, I look at Ivan:
- I hope you will support your grandmother! She's having a wedding!
Ivan:
- I am glad! Congratulations on the engagement! (here: wrongly pronounced Russian word "engagement")
I could hardly resist smiling. We recall this funny moment together with Ivan. I'm really expressed with how brilliantly he plays the role in the foreign language. That's a pleasure to work with a true professional!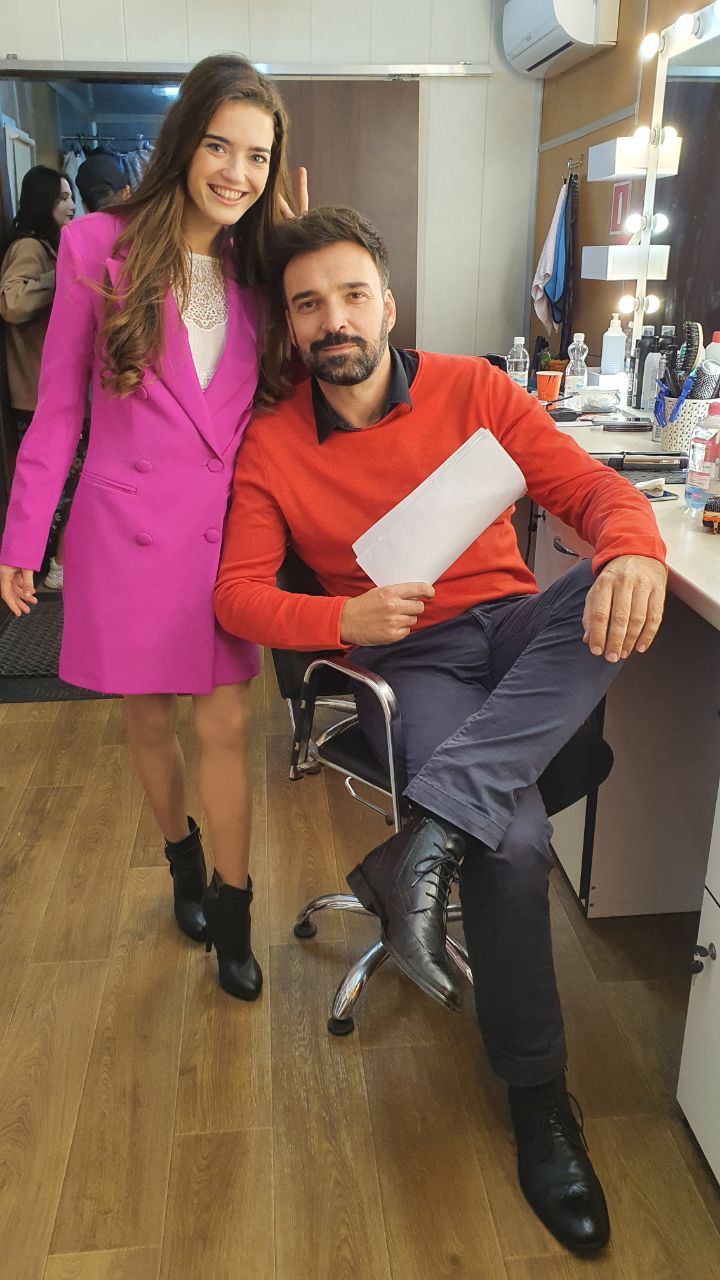 Filming of the project will continue until the end of December. The series can be seen next year.