---
18 april 2021 · News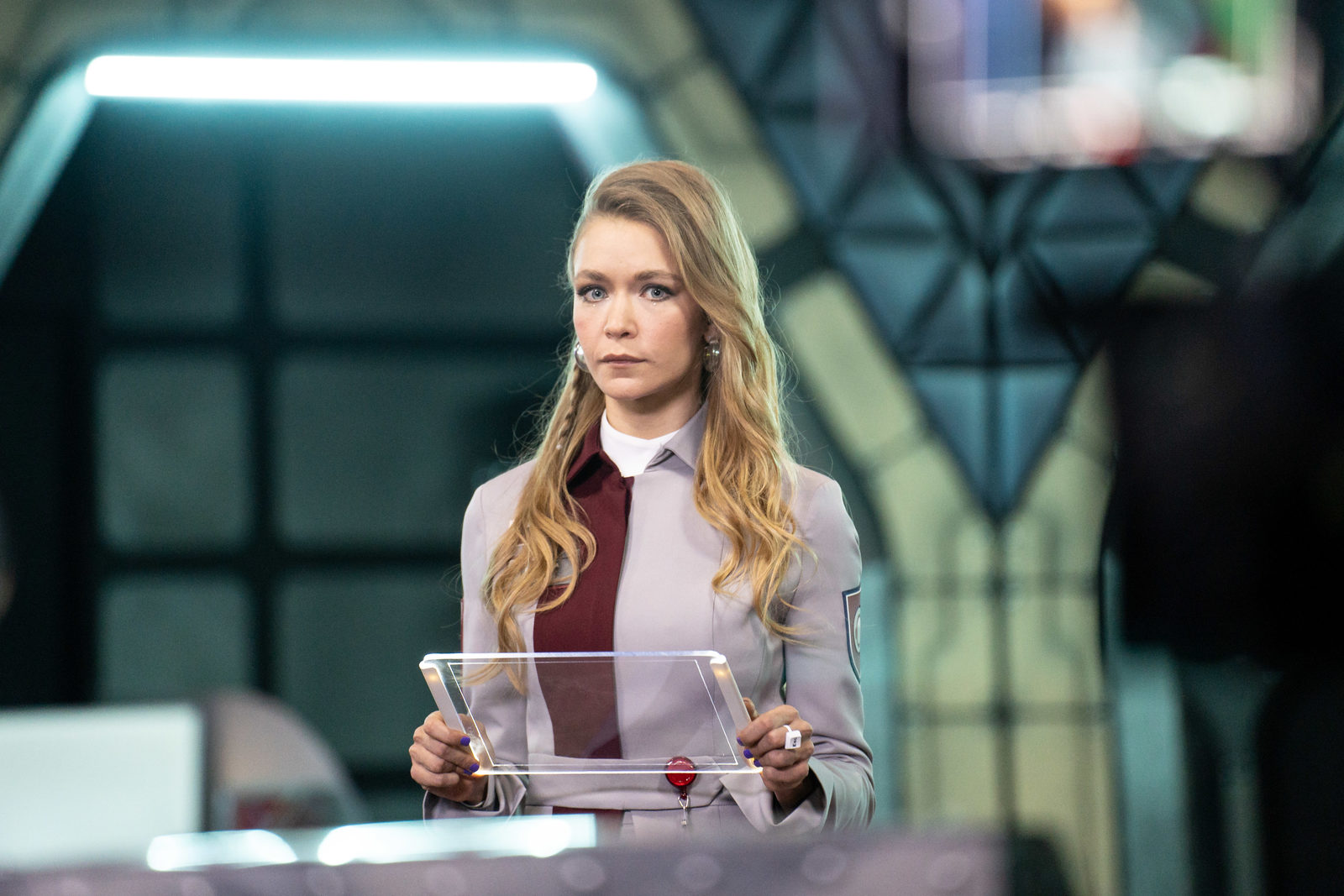 Filming of the project "Helium-3" with Varvara Borodina in one of the roles started in March in Moscow. The 21-episode sci-fi comedy is produced by STS TV Channel and Legio Felix film company. Ilya Kulikov became the director, screenwriter and producer of the project.
The plot revolves in 2040, The Roscosmos State Corporation launches Zakat-1 station on the Moon in order to protect the Earth from a dangerous asteroid. The new station is headed by the eccentric Irina Tsvetkova, who had no less strange employees under her command: the close-minded Major Slava, the boorish pilot Sofia, the stupid engineers Yurich and Roma and other specialists who did not find a place on their home planet. Astrophysicist Venera Myshkina changes the habitual way of the station, who learns that in fact the team does not save the world, but illegally extracts helium-3.
The location for the series was built in three months in a pavilion with an area of ​​more than three thousand square meters. Zakat-1 station includes the main command headquarters, corridors, an airlock, a medical block, a research center, a dining room and a living block with the heroes' cabins. The designers created a model of a spaceship, a lunar rover, weapons, devices for communication with aliens, phones, tablets and other equipment of 2040.