---
20 june 2022 · News
On June 18, the all-Russian premiere of the adventure crime drama "In Limbo" took place - a new work by the director Alexander Hunt with Igor Ivanov in the leading role. The plot is based on the story of Pskov schoolchildren, Katya and Denis, who fired at the police live and then committed suicide in 2016.

Sasha is sixteen and wants to make her own revolution. For her classmate Danya, saying no to mom is already a revolution. They run away from home and challenge the unfair world of adults, trying to defend not only their love, but also the right to be themselves. Freedom intoxicates teenagers, and an innocent childish prank imperceptibly grows into a crime, and modern Romeo and Juliet turn into Bonnie and Clyde - the avengers of the whole world in which they did not find a place.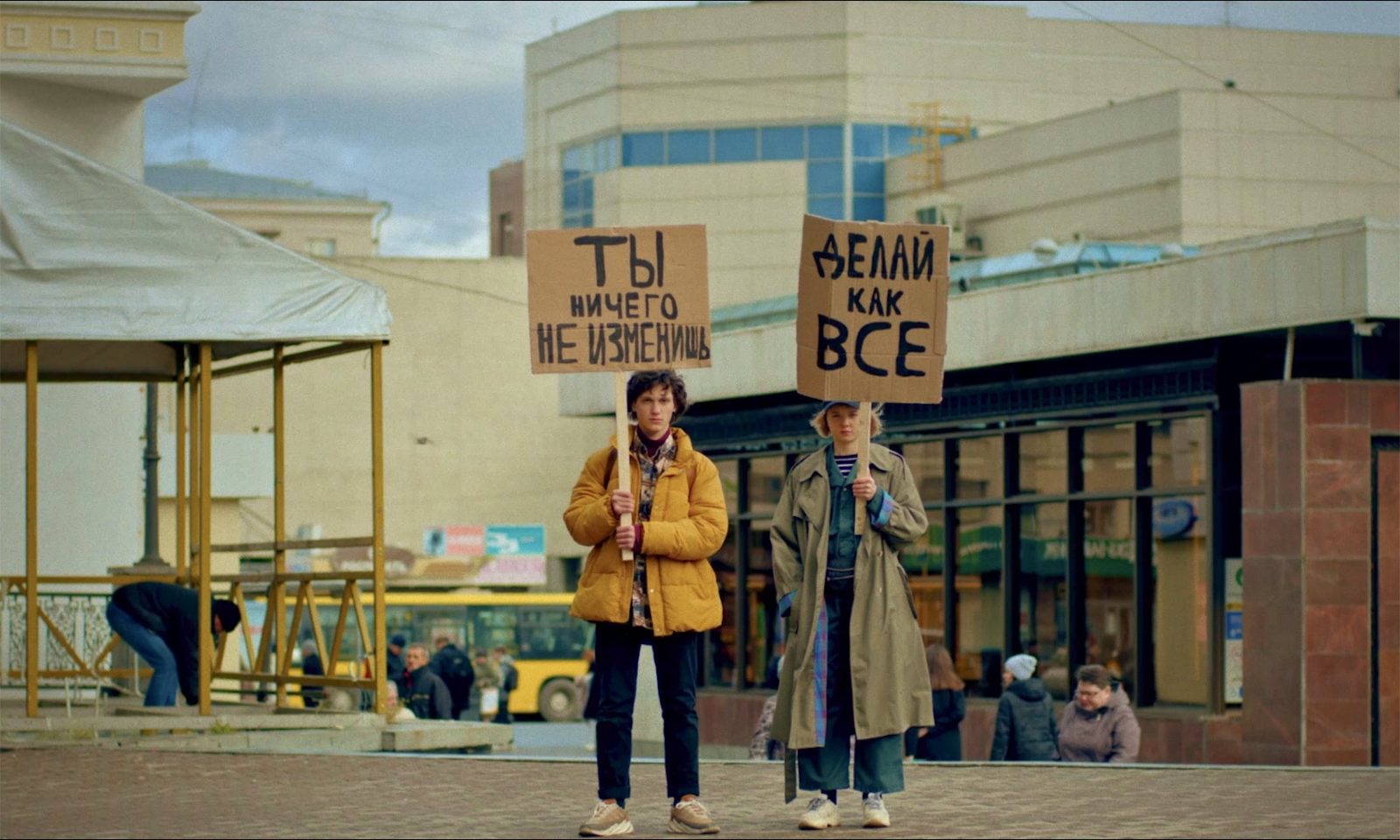 Igor Ivanov in an interview for 'Komsomolskaya Pravda' journal: "Sasha (director) gave me tasks so that I would reveal myself as an actor. For example, I had to go outside and scream. This was hard. I wandered around for hours, trying to get ready ... When I succeeded, I was really happy. There was another task - to dance in the subway. Or walking around in women's clothes. By the way, I did it in Yekaterinburg! People reacted normally, no one was aggressive. We had just arrived in Yekaterinburg and lived on the Blue Stones, in the apartment of my character. And there were the things of my grandmother, who lived in this apartment before. And Sasha made me change into her clothes and go to the mall."

Alexander Hunt's new film hits theaters on June 23.