---
20 november 2018 · News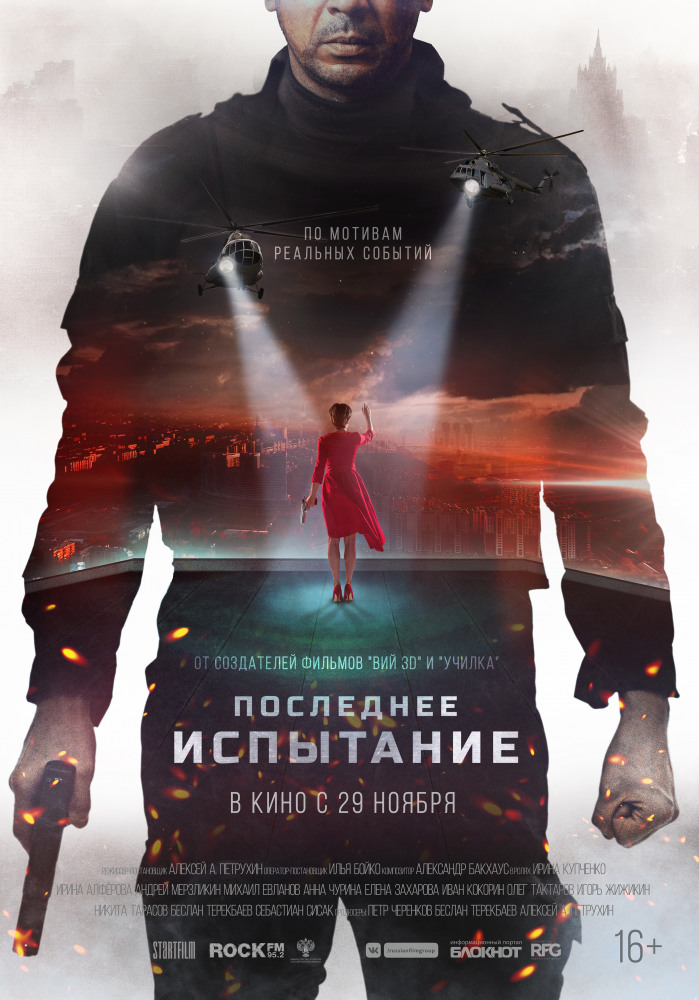 'The Challenge' ( 'Teacher 2' ) is an action drama feature film by Alexey Petrukhin, devoted to the issue of terrorism. Although there is no direct reference in the movie, it is based on a true story that happened in Moscow in October 2002, namely the Moscow theatre hostage crisis, known all around the world.
According to the plot, the premiere of a musical 'Romeo and Juliet' turns out into a tragedy. The audience were coming to enjoy the show, but found themselves seized by armed Chechens. An ordinary history teacher Alla Nikolayevna (played by Irina Kupchenko) decides to carry on a dialog with the terrorists herself. Sebastian Sisak, a GM actor, played the main villain.
In spite of the fact that the main theme of the movie is hostage, 'The Challenge' is a positive and philosophical movie. It makes the viewer think of values and the necessity to save the world for the sake of future generations.
We have been lucky to see the movie at the premiere and definitely advise you to watch the film! Release in Russian theaters November 29.