---
14 february 2019 · News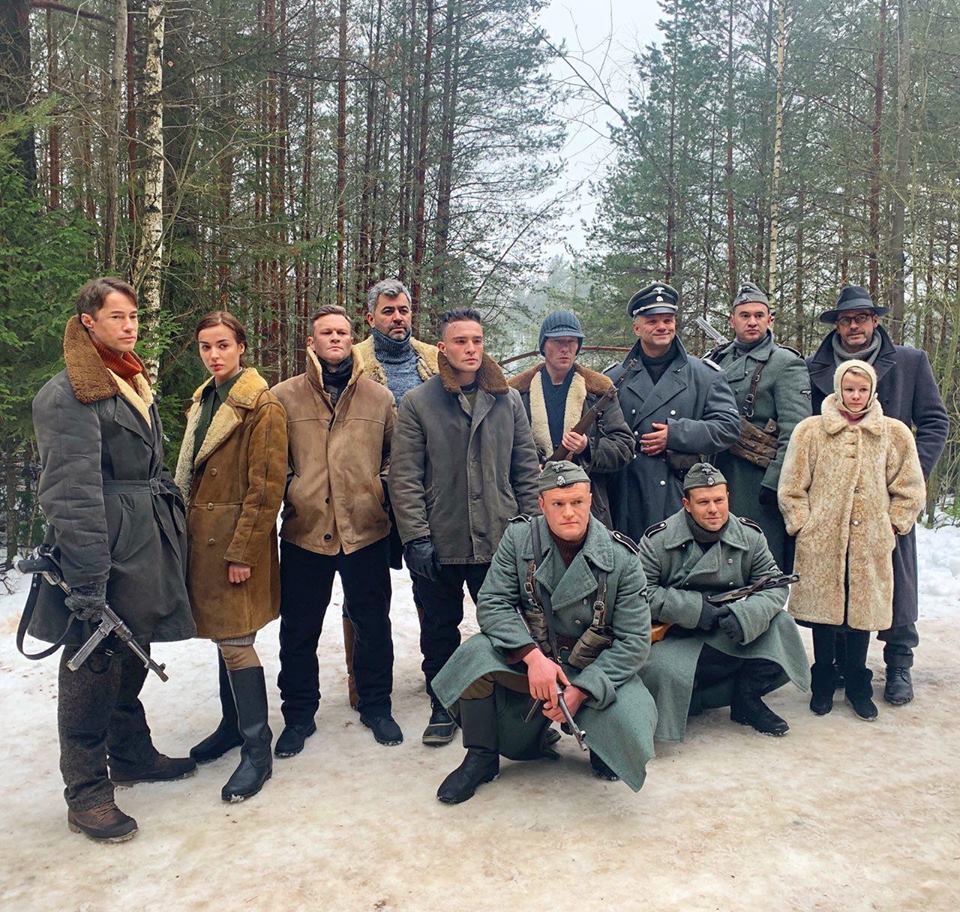 End of shooting of the action-drama "Enemy Lines" with Ed Westwick in of the leading roles. Our actress Ekaterina Vladimirova also starred in the film.
The picture is based on a 1943 true story that took place behind enemy lines into occupied Poland: a group of elite allied soldiers is sent to rescue a scientist from the hands of the Nazis...
"I was incredibly happy to be on the set of Enemy Lines! British, Russian, Polish and Belarusian actors worked harmoniously, there was no language barrier, we were like a single organism!" – Ekaterina Vladimirova shares her emotions. – "All my thoughts and heart are still there... in Minsk! This is a very difficult job, and I got a tremendous experience. I had the leading female role of a Polish partisan Sarah. All the scenes are in Polish and English. The shoots are exhausting, especially on location. I remember how in one scene my hair was wrapped to the machine, and make-up artists somehow unraveled me and saved.
I generally like to play such bright heroines! Six months ago I recorded a video presentation, where I told about my dream - to play in a military drama. "I want to run around the field with a gun and save people. I think this is my mission." And after a few months, they fixed me!!! What happened to me at that moment... These emotions are impossible to put into words.
I was lucky with the crew. Everyone was super friendly! The director, Anders Bank, and cameraman, Chris Maris, worked as one, understood each other perfectly! In general, the whole team has done the impossible. Wrap a war movie in 28 days! Producer Tom George praised me for Sarah, and I can definitely say that I am not ashamed of this work. I did it! Well done! "
Waiting for the world premiere!